Respect Integrity Courage Honor
We are R.I.C.H. in our Core values. Our Core values represent our organization's highest priorities, our deeply held beliefs, and are our fundamental driving force. They are the heart of what we as an organization and our employees stand for.
View an interactive map of crime reported in Anderson
Submit a tip directly to our officers or through Secret Witness.
Read more about our current unsolved crimes.
Anderson Police Department Mission Statement
We are committed to protecting the public by responding to community concerns, maintaining public trust, and proactively enforcing the law.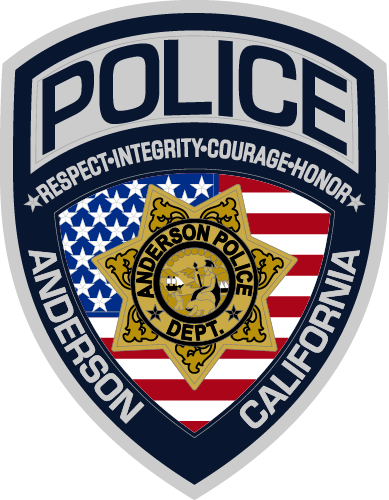 About the SNAP program.
SNAP (Special Needs Alert Program) assists First Responders (Police and Fire) in being more responsive during emergencies to residents of the City of Anderson with special needs. Maintained by the Anderson Police Department, the program can help first responders identify those who may have difficulty communicating due to a disability or special need, such as Alzheimer's or dementia, autism or a speech disorder.
Let us know about suspicious activity.
The Problem Oriented Policing (POP) Unit is a specialized team comprised of carefully selected Anderson Police Department officers. The POP Unit serves as an aggressive, proactive unit that directs enforcement action to high profile problems facing the community. 
Contact POP